Community Partners, Stronger Together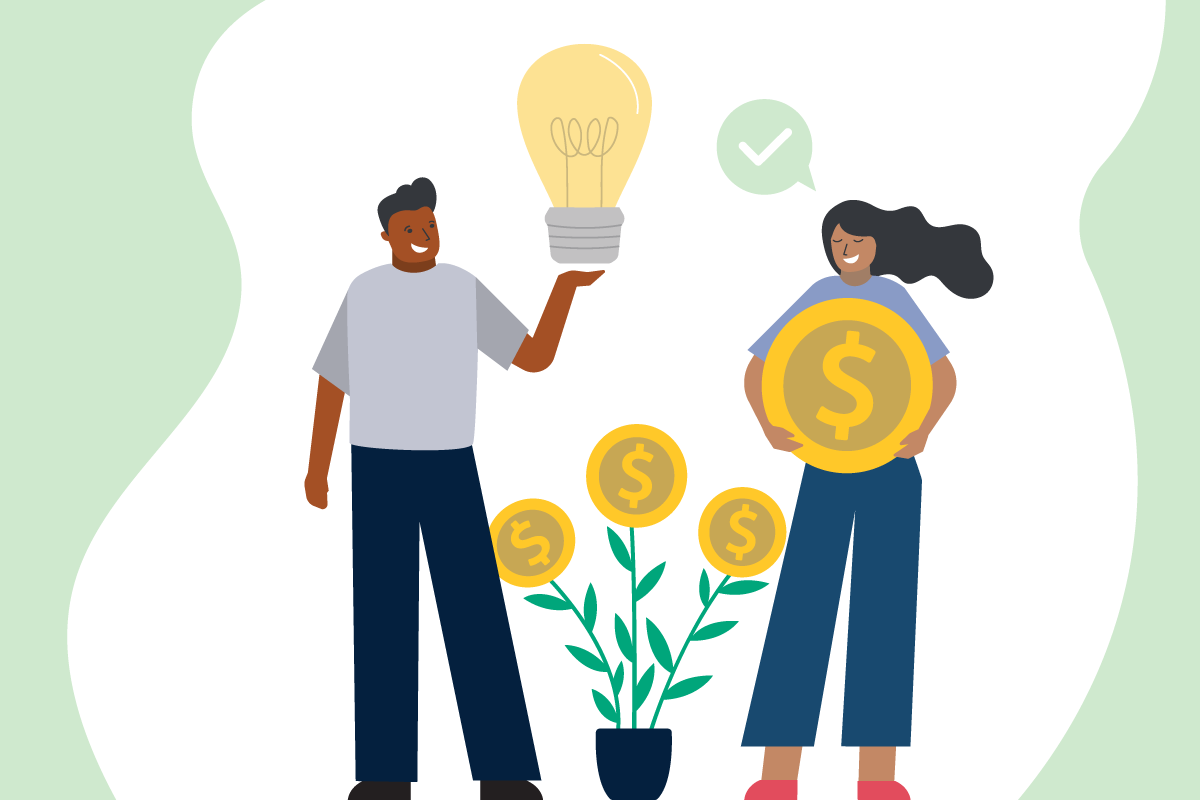 Bring financial wellness to your staff and the people you serve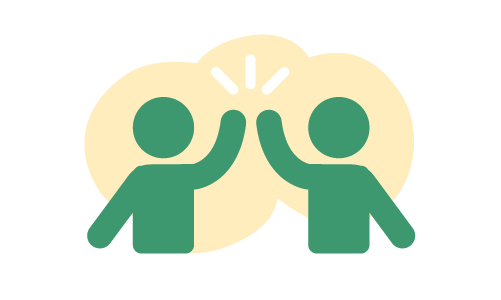 It's more important than ever for people to have access to affordable and equitable financial services. Partner with Express Credit Union to help your staff and clients get access to our financial services and education. Together we can also bring your experience and services to our members and those of our other community partners.
We are a certified Community Development Financial Institution (CDFI) committed to the economic success of all WA state residents. As a community partner your people gain access to our dedicated and knowledgeable staff.
24% of workers admit their personal finances have been a distraction at work*
10% spend at least three hours each week thinking about or dealing with financial problems*
Community Partner Benefits
Employers
Improve Productivity: Help relieve financial pressures for employees, making them more effective and productive in the workplace.
Bring Awareness to Financial Health: We can help your employees and the people you serve through financial literacy events, personalized financial coaching, and engagement activities–in person or virtually.
"Pop-Up" Events: Express CU can come to your office and talk to employees and clients about financial wellness. We can even open accounts on the spot.
Social Corporate Responsibility: Partner with a financial institution that shares similar values, working to promote equity, inclusion and economic justice for all!
Enhance your benefits package: You care about your employees and so do we. Express CU will be the financial support for your employees.
Free Promotion: We will share your business with our membership and other community partners.
Access to Credit for Employees (ACE Loan): We can provide your staff with unique loan opportunities by guaranteeing access to credit. Learn more about the program and signing up.
Employees
Build financial security: We offer free accounts with no minimum-balance requirements and low-cost, accessible loans.
Take control of your finances: Free financial coaching on topics like debt, credit scores, and budgeting.
Access affordable credit: Members can receive interest rate discounts and access to our many loan products.
Community Partner Referral Program: New accounts receive up to $50 when referred by your participating organization.
Bilingual support available: Our frontline staff speak fluent Spanish so you can be confident in your finances.
No SSN?: No problem. We also accept ITIN.
Financial health comes about when your daily financial systems allow you to be resilient and pursue opportunities over time.

How to Become a Community Partner
The YWCA partners with Express CU and refers clients, because Express meets people where they are at, are informed by racial and gender equity, and are responsive to the needs of the communities we serve.

Mike Schwartz, Regional Director of Economic Advancement
Does your organization work with people who may be underbanked or underserved?
Would you be interested in offering financial education to your employees?
Do you work with clients who may be paying too much for a loan or have high account fees?
If you answered yes to any of these questions, then we suggest you contact our Business Development Team partnerships@expresscu.org and/or complete this intake form to see how we can work together.
Each partnership with Express CU looks different based on the organization's needs. We will learn about your staff and the people you serve to help them increase productivity and decrease financial stress. We can even create a referral form for you to easily refer members to us.
There is no cost for these services, making it easy and convenient for your employees and clients to save and become financially secure.
Want to talk more about a partnership? Connect with an Express CU representative to discuss the program in more detail. We want to customize the program to fit your specific needs. Please reach out to us.
Endorsements from our Partners
We have great feedback from the audience about Express CU. They feel comfortable and confident with the team, banking with people who speak Spanish.

Mercedes Garcia, El Rey DJ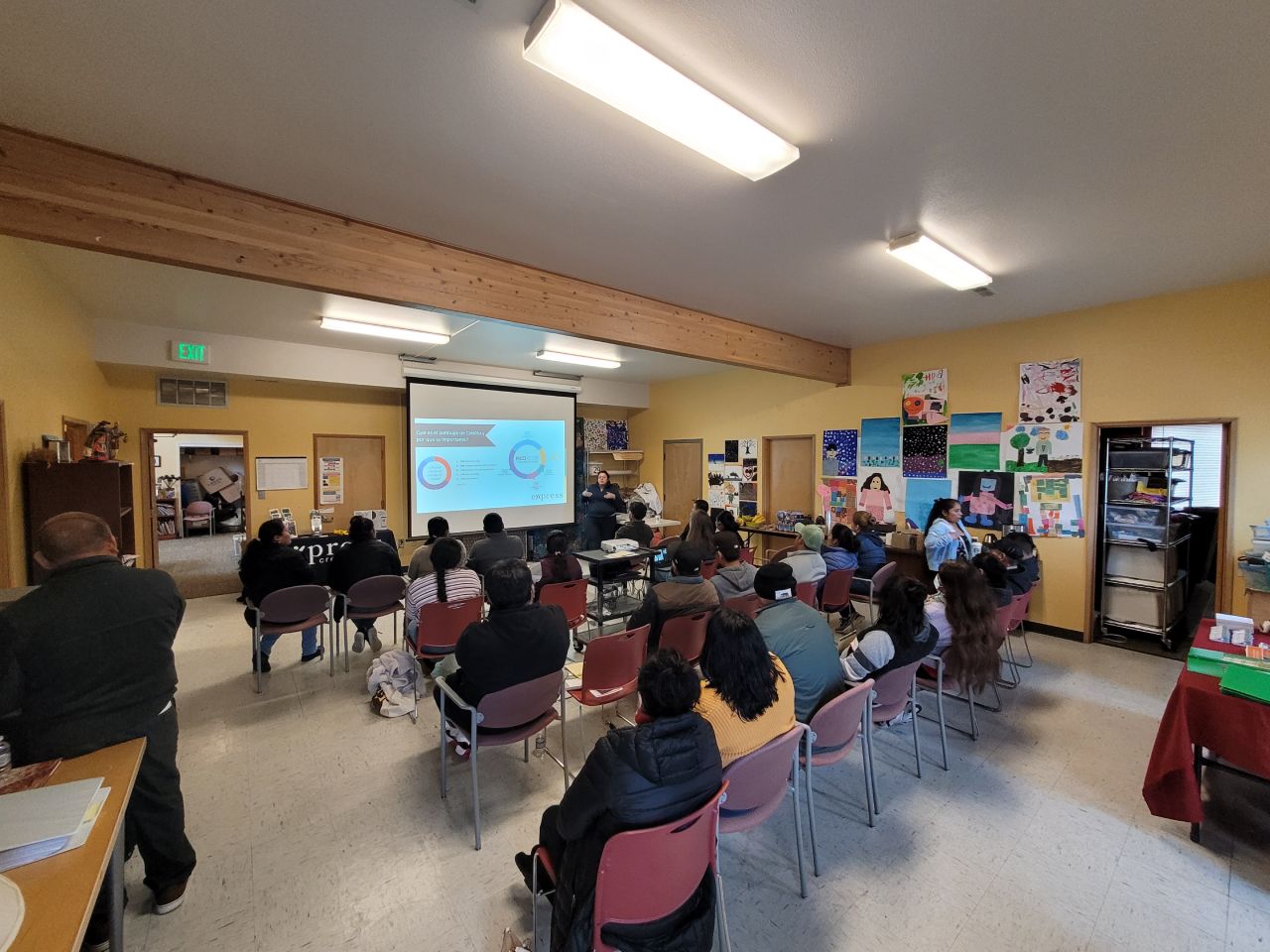 The staff at Express Credit Union showed the utmost professionalism and expertise with cultural awareness when we (NABC) worked with them to deliver financial literacy workshops in Mount Vernon. Both Cinthya and Elizabeth displayed cultural sensitivity and awareness to those who attended the workshops because they taught the classes in Spanish to groups of Spanish speakers and were thorough and thoughtful in answering all the questions and comments they received from the groups. It was clear to see their high level of customer service because the groups were fully engaged and asking important questions throughout the workshops.

It was very refreshing to see and experience this intimate level of customer service delivered with compassion to the Spanish speaking and Mixteco community in Mount Vernon. Juan M., NW Agricultural Business Center
"Pop-Up" Events
We work with community partners to set up "pop-up" events upon request. Our team will come visit with you onsite or remotely to assist your employees and clients with their financial needs. At these pop-up events, we can help interested clients or employees open an account and apply for a loan. We can also conduct financial education presentations.
Financial Counseling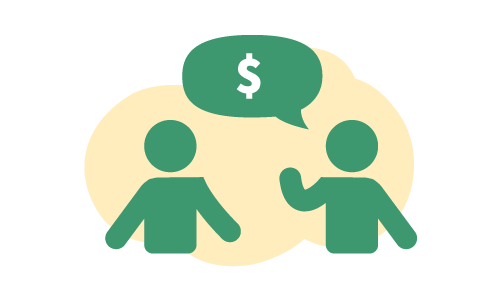 Through our community partner program your employees and members will also get access to our financial coaching. GreenPath advisors will discuss their unique financial situations for free, and will guide them to the right solution. Whether your people need counseling about paying off a specific loan, reaching a savings goal, or overcoming a particular financial hurdle, a certified advisor is ready to help. Becoming a community partner also gives your clients and employees access to free financial wellness webinars and articles.
Low-Cost, Accessible Loans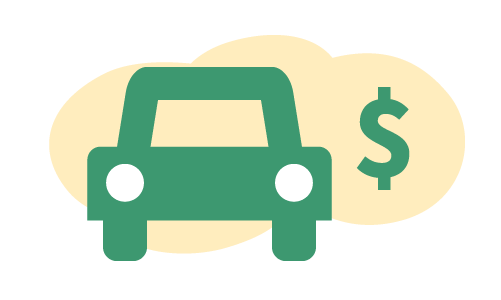 Our loans are designed with members in mind.
Auto Loans: Whether you're buying a car or refinancing your previous loan, we can help save you money and keep your monthly payments affordable.
Personal Loans: we offer a wide range of personal loans to meet your needs. Use a personal loan to purchase home appliances, pay medical bills, emergency expenses, purchase a computer, or for a variety of other reasons.
Member Advance Loan: Have unexpected expenses? Need money right away? The Member Advance Loan is a small dollar, short term loan designed to help.
ITIN Accounts and Loans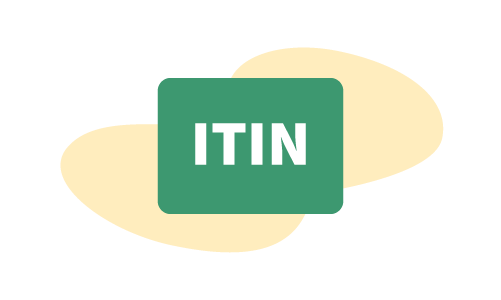 As Certified Acceptance Agent (CAA) with the IRS we can help you complete an application to get an ITIN for the first time or complete your Renewal Application. ITIN holders can access ALL of our account and loan products at the same low rates as someone with a SSN. We have helped 100's of individuals apply for and receive ITIN along with helping access affordable accounts and loans since 2010.
Access to Credit for Employees (ACE) Loan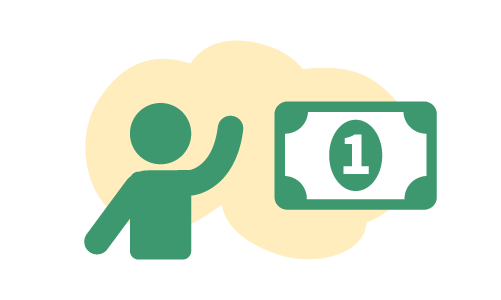 40% say of workers that they want help in achieving financial security*
32% say financial problems have affected their productivity*
If you're an Employer:
Help your employees access credit at a reasonable cost, improve credit scores, and build a relationship with the local Community Development Credit Union. Why the ACE Loan Program?
Increase employee productivity
Stop losing great people
Create an additional benefit for your employees
Take the work out of HR in handling payroll advances
Help employees build credit and a relationship with a trusted financial institution
We will work with you to review the typical structure of the program to ensure we adjust it to your specific needs.
Contact us or check out the brochure below for more info and let's set up a call to talk more about how the ACE loan can help your employees. You can email loans@expresscu.org or call us at 206-622-1850.
If you're an Employee:
Do you wish your Employer offered an affordable payroll advance that helped you build credit?
When companies partner with Express CU, we can offer employees our amazing ACE loan.
Loans up to $1,000
Low APR
Current credit doesn't matter
Can help you build your credit
If you work at an organization with more than 100 employees and think you and your co-workers may benefit from a program like this, please have your HR department contact us at loans@expresscu.org for more information and details for how to sign up.
Through our partnership with Express Credit Union, we are able to offer employees access to credit, banking services and financial coaching. Our employer backed loan program allows us to support staff through temporary crisis and invest in the future stability of their families.

Dan Wise, Catholic Community Services of King County
Not ready to become a community partner?
Even if no official partnership is established Express CU will still be a resource for your employees and clients and can accept membership and loan applications regardless.
*Reference: Consumer Financial Protection Bureau Report