Personal Loans
Express CU offers a wide range of personal loans to meet your needs. Use a personal loan to purchase home appliances, pay medical bills, emergency expenses, purchase a computer, or for a variety of other reasons.
We also offer loans to help build your credit history or to help you consolidate multiple bills into a single payment. The amount of your loan and interest rate are subject to qualifications. For your convenience, we offer easy, electronic payment plans at no charge.
Benefits
Fixed rates and monthly payments
Designed to help you pay for the things that you need or want today
Avoids using potentially higher rate credit cards or store financing
Pay for home appliances, medical bills, computers, or this year's vacation
*Personal loan rates include a .25% discount for auto-pay.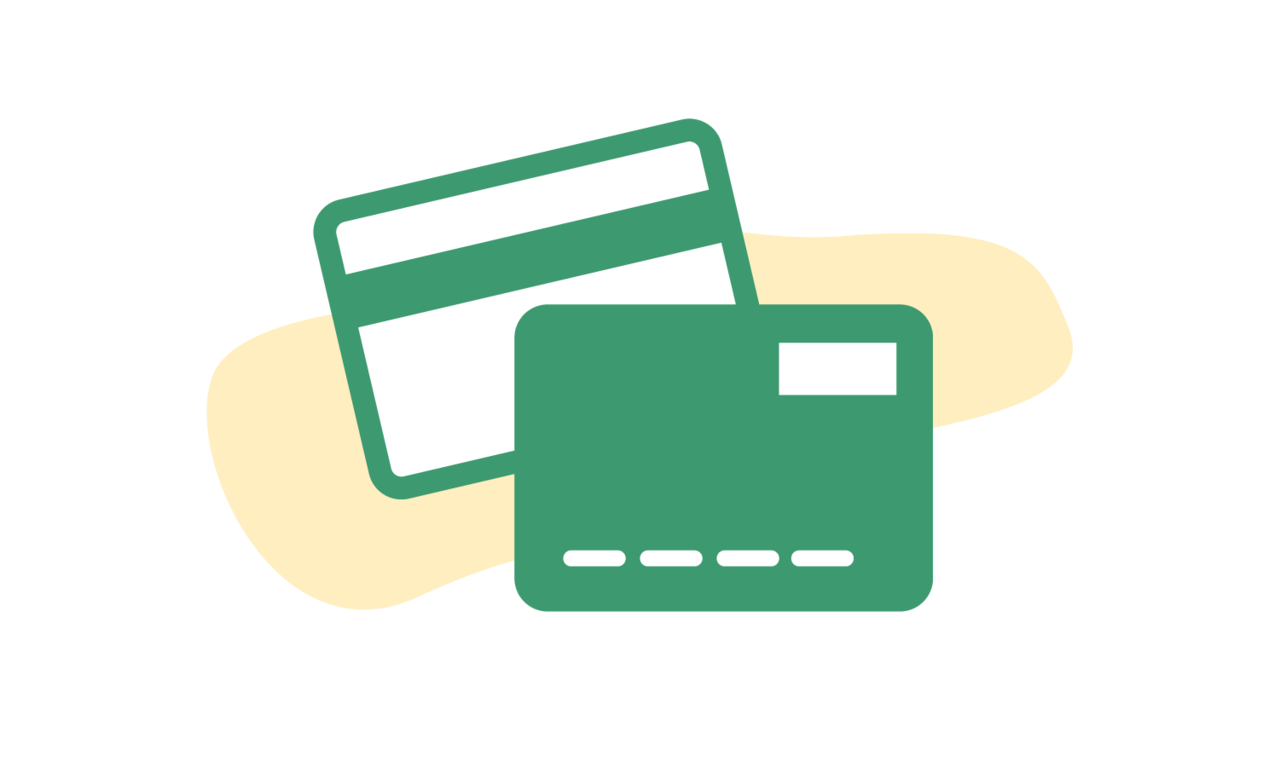 Debt Consolidation Loans
Our Debt Consolidation Loan is designed to help you save money and get out of debt faster. Refinance your high-interest loans and credit cards into our better, more affordable option.
How does this help you take back control of your finances?
When you consolidate debts, our loan officers will support you throughout the process. By discussing your current situation together, we establish payments that are affordable but still ensure your debt is paid down quickly. This combination of rapid repayment and expert advice can help get you out of debt and keep you debt free.
Take back control of your finances. Apply for our Debt Consolidation Loan Today.
APPLY NOW
Cash Secured Loans
Similar to the Credit Builder Loan you borrow money secured by cash deposited to your share savings account or CD. The funds used as security on the loan do not have to be your own – family or friends may help you by depositing money at Express Credit Union and agreeing to have it 'locked' until your loan is repaid in full.
APPLY NOW
US Citizenship Loans - Immigration Financing
The US Citizenship application fee is $725 per person and this can be a lot to pay all at once if you are applying for multiple family members. If you don't have the money for the application fee and don't qualify for other assistance, ECU can help by providing you with a loan that can be repaid over 9-24 months. You can also apply for a loan for $1,225 to cover the application fee for Permanent Residency. If you need assistance to pay for attorney's fees, we may be able to help finance some of those costs as well.
APPLY NOW
DACA Loan
Individuals who were previously granted deferred action under DACA may require renewal. Renewal applications for DACA are still being accepted by USCIS but they are not accepting new applications from individuals who have never before been granted deferred action under DACA.
The current application fee is $495 and ECU can assist with paying that fee. We offer a $495 personal loan at 0% interest and a 10 month repayment term. There is a onetime $40 application fee that is paid upfront when loan is funded. We do pull credit and require income verification from you and will report to credit bureaus as well to help build credit score. If you need additional funds to pay for other services received or attorney's fees we would then process as standard personal loan, 0% interest will not apply in cases where more than $495 is needed.
APPLY NOW
Holiday Loan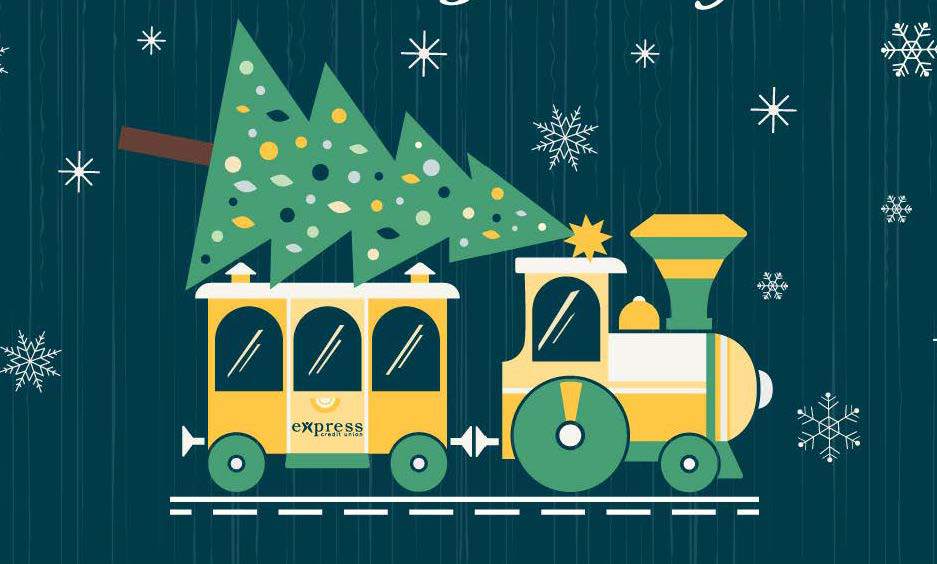 Hop on and save with Express!
All aboard - the Holiday Express is back! Hop on and let Express whisk you away from the stress of season with our Holiday Express Loan.
How does our Holiday Express Loan make the season merry and bright?
Borrow up to $1,000 with 12% APR* for 10 months
For each monthly payment you make, we'll deposit $25 into your Holiday Club Savings Account (that means you'll have up to $250 in your account by the end of the loan and a big head start for next year!)**
Whether you want to use these funds for gift-shopping, traveling to your family reunion, or on one big holiday expense, our Holiday Express Loan can help. So, don't wait - apply today and hop on the savings train!
*APR = Annual Percentage Rate. Qualifications will be determined by individual creditworthiness including income, debt ratio, employment, and credit history. Verification of income may be required. **$25 of each payment will be deposited to a holiday club savings account. Must be 18 years of age to qualify for a loan. Promo subject to end without notice. Federally insured by NCUA. Available to ITIN holders and we have bilingual staff.
Benefits
Combines a loan with a savings product to help prepare for next year
10 month repayment period with a flat rate and fixed monthly payments
By the time the loan is paid off, you'll have $250 for next year
Borrow up to $1,000 at a fixed 12% APR
APPLY NOW
Access to Credit for Employees (ACE) Loan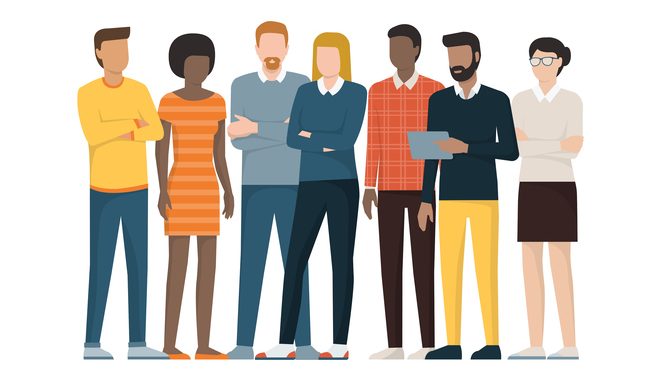 The Problem: Across workers of all generations, 24% admit their personal finances have been a distraction at work. Of those workers who are concerned about their finances, 39% spend at least three hours each week either thinking about or dealing with financial problems.
Given the high levels of self-reported distress, it shouldn't be a surprise to learn many employees (40%) say that they want help in achieving financial security. Of that number 81% of workers saying financial problems have affected their productivity.
Reference: CFPB Report
If you're an Employee:
Do you wish your Employer offered a type payroll advance that was affordable and helped you build credit? Express CU partners with employers/companies to offer amazing benefits to their employees.
In creating a partnership with a company Express CU is able to offer loans up to $1,000 to employees of those companies.

Credit isn't a factor in the decision. Employment with Partner Company is only qualification requirement. (Some factors such as bankruptcy may disqualify employee).

If you work at an organization with more than 100 employees and think you and your co-workers may benefit from a program like this, please have your HR department contact us at loans@expresscu.org for more information and details for how to sign up.
Express CU will work with employer work to review typical structure of the program but we are able to adjust program based on specific needs of the employer.
ACE Loan
Pay Day Loan
$500 Loan Repaid in 90 days
18% APR & $20 application fee
and interest equal to $15 per $100 borrowed every 14 days ( approximately 400% APR)
Cost to Borrow
Approximately $35
Approximately $450
Additional Benefits

Builds Credit
Access to other ECU products
Free Financial coaching for ECU members

Not usually a credit builder
In this scenario you'd have 3 monthly payments of $172. Pay $15.19 total in interest +$20 application fee with the ACE Loan.
If you're an Employer:
Why the ACE Loan Program?
Stop losing Great People.
Increase productivity.
Create an additional benefit for your employees.
Take the work out of HR in handling payroll advances
Help employees with immediate need while also helping them build credit and relationship with trusted Financial Institution.
Contact us or check out the brochure below for more info and let's set up a call to talk more about how the ACE loan can help your employees! You can email loans@expresscu.org or call us at 206-622-1850.
Download ACE Brochure
Employer Testimonial:
"Through our partnership with Express Credit Union, we are able to offer employees access to credit, banking services and financial coaching. Our employer backed loan program allows us to support staff through temporary crisis and invest in the future stability of their families."
- Dan Wise, Catholic Community Services of King County
Truth in Lending Disclosure