Certificate of Deposit (CD)
Whether you're looking for a short-term savings solution or a long-term way to save and earn some extra money, to help reach your financial goals, we have CD options for you.
Benefits of Certificates of Deposit (CD)
Fixed Rate: When you open a CD, you decide exactly how much you want to invest and how long to invest. In exchange for keeping your money in the account for the time agreed, you receive a fixed interest rate.
Higher Returns: CD rates are typically higher than what you'll receive on a typical share/savings account.
Predictable Returns: CDs are considered one of the safest ways to save. You know what the return will be and how long you'll keep it. You deposit and invest a specific amount at a locked rate for a specific amount of time.
Security: A CD opened with Express CU is federally insured up to $250,000 by the NCUA*.
Directly Supports community! Every $100,000 deposit generates revenue that provides FREE accounts, fair priced services and hands on support for 30 additional low income member households.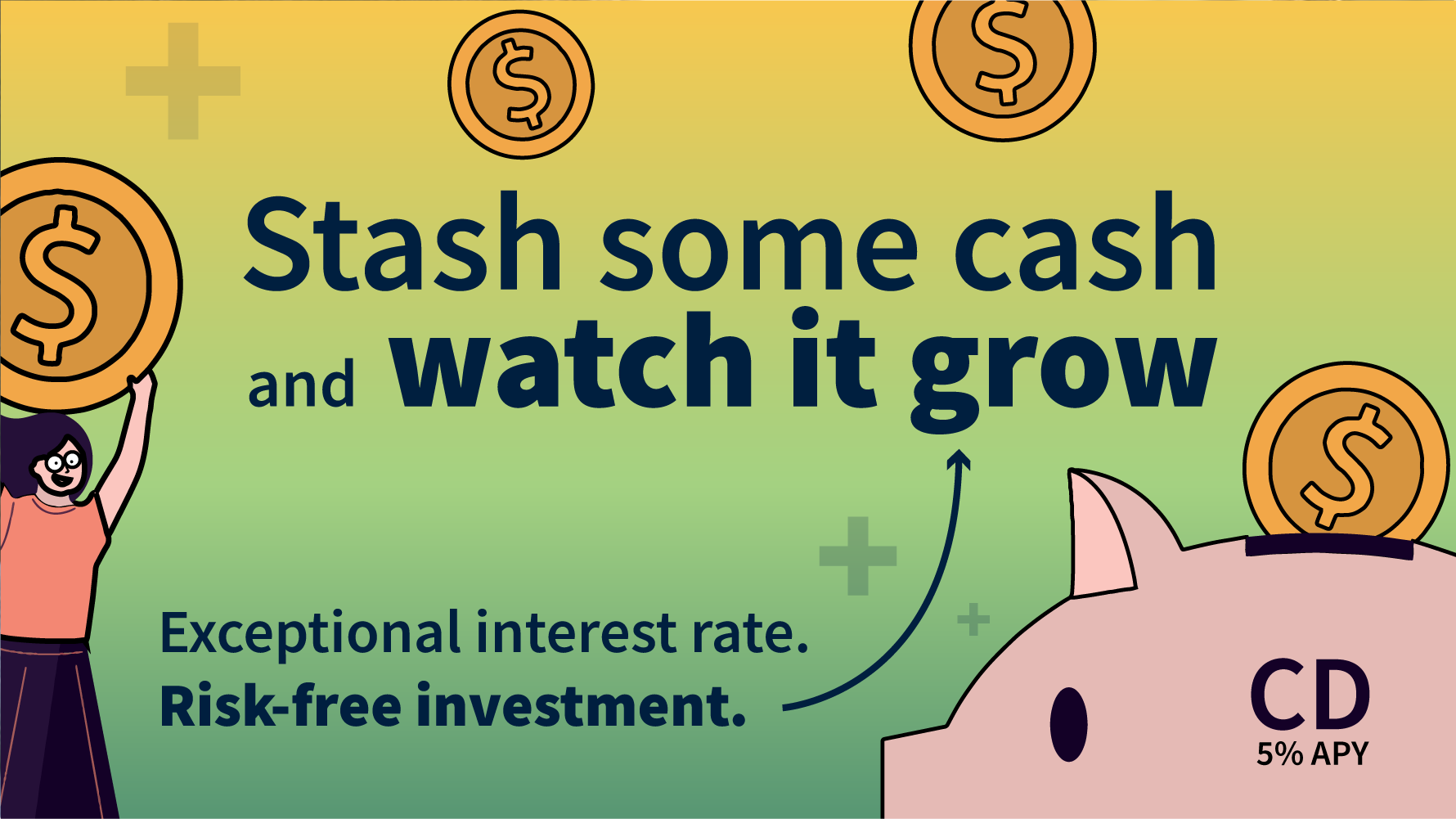 Special Promotional CD
Open a CD between February 1 and April 30 to receive a 5% APY*. Choose a 6-month or 1-year term and deposit from $500 up to $5,000. This incredible rate is timed perfectly for tax season - by saving your tax return in a CD, you can earn up to $250.
One Promotional CD Per account. *APY = Annual Percentage Yield. Promotional APY of 5.00% for 6-month and 12-month certificate accounts opened from February 1, 2023 - April 30, 2023. Minimum Balance of $500 to open account and earn promotional APY. Maximum balance of $5,000. Rates are current as of 01/01/23. Early withdrawal penalties may apply. Fees could reduce earnings. Federally insured by NCUA
Single Deposit CD
| Single Deposit CD | 6 months | 12 months | 24 months | 36 months |
| --- | --- | --- | --- | --- |
| $1,000-$49,999 | 1.20% APY | 1.50% APY | 1.50% APY | 1.50% APY |
Social Impact CD
| Social Impact CD | 6 months | 12 months | 24 months | 36 months |
| --- | --- | --- | --- | --- |
| $50,000-$99,999 | 1.25% APY | 1.75% APY | 1.75% APY | 1.85% APY |
| $100,000+ | N/A | 2.50% APY | 1.80% APY | 1.85% APY |
How to open a CD
Existing Members – call us at (206)-622-1850, send us an email at expresscu@expresscu.org or send a message through online banking. Let us know the amount you want to invest and for what term and can get that set up for you.
Non Members – You must establish an account with us in order to open a CD. Complete our membership application online and when the representative contacts you let them know you also want a CD.
*APY=Annual Percentage Yield. Rates accurate as of 1/1/2023. Will automatically renew into same term certificate of deposit at maturity, unless otherwise notified. Rates for renewed certificates will be in accordance to current rates at that date. $10.00 early withdrawal fee PLUS: 30 days interest forfeiture for terms 12 months or less; 90 days interest forfeiture for terms greater than 12 months. Account approval, qualifications, limits, enrollments and other requirements may apply. For more information, view our Certificate Truth-in-Savings Disclosure.
Save To Win CD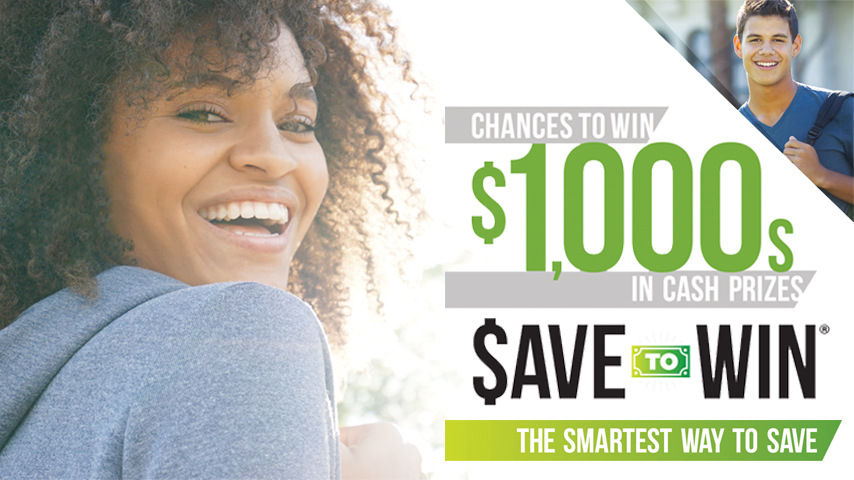 When you Save To Win, you not only get a chance at winning $1,000 annually, but you walk away with the deposits you made over the year – plus interest. A definite win-win situation!
Save To Win is a prize-linked savings product, which offers prize drawing entries monthly, quarterly and annually. Making a $25 monthly deposit made into your Save To Win certificate account enters you into Washington State prize drawings.
How does Save to Win work?
We've made it easy to Save To Win at Express CU. Here's all you need to do:
Join Express CU today! If already a member call (206) 622-1850 to learn more.
Open a 12-month Save To Win share certificate with at least $25. This is your first entry into that month's drawings as well as the grand prize drawings.
Make monthly deposits into the Save To Win share certificate during the 12 month certificate term. Every deposit of $25 or more is another entry to win, up to 10 prize entries a month.
Each participating member is limited to one (1) Qualifying Save To Win Share Certificate at one (1) participating credit union, with a minimum opening deposit of $25.

Don't forget to make your monthly $25, $50, $100 deposit and get your entries into the prize pool. We'll make it easy for you. The below form allows you to set up an automatic transfer from your ECU savings or checking account to the Save to Win CD!