Auto Loans
Buying a car with a loan from Express CU is easy!
At Express CU we know that buying a car can be complicated and confusing. We can help save you money and keep your monthly payments affordable.
Qualify for an Express CU auto loan with the lowest possible interest rate
Get a great deal on your car
Use an easy, electronic payment plan at no charge
ECU can finance vehicles 12 years or newer with max 150,000 miles
Get prepared to visit an auto dealer by working with Express CU first!
Speak with an Express loan officer or member service rep today.
PREFERRED PARTNERS- WAYS TO SHOP
Buying a car can be overwhelming. By getting your pre-approval with Express CU prior to the car buying process you've taken the first step to success. Express CU partners with the companies below to ensure you're treated fairly and not pressured, you find the right car for you and at the right price.
First Time Auto Financing
Are you or someone you know looking to finance a vehicle for the first time? Whether you've paid cash for your previous cars or are just now in the position to borrow, we have a solution for you. No matter if you are using an SSN or ITIN our auto loan product is the same for all.
Step 1
Apply to get your pre-approval
APPLY NOW
Step 2
Send income verification to loan department - most recent pay stub. After you apply the loan department will ask to verify your income.
Step 3
When approved, our loan officer will send over a pre-approval letter with details.
Why is a pre-approval important?
You will know how much you are approved for, what your interest rate will be and approximate monthly payment before going to the dealer. When you get to the dealership you can show your pre-approval letter and the dealer will then know what you qualify for. Hopefully they won't try to sell you a car outside of this approval, but if they do, we can advocate for you. This way you don't get into a car that you can't afford and sent to a finance company that charges very high interest rates.
Step 4
Start shopping
Step 5
Dealer may submit your application to us online, if so, we will review and notify dealership of approval and you'd finalize everything at the dealer. If the dealer does not submit an application online, we will ask you to send over a purchase order. We will schedule an appointment to finalize the loan once that is in hand.
First time auto loan parameters
Max loan amount $30,000 and max loan to value 90%. Interest rates will depend on credit score and age of the vehicle.
Parent Tip!
If you're looking for ways to help your kids finance their first vehicle this is a great option. Our experienced loan department can take the time to ensure they understand the process and provide some tips and tricks when going through the buying process.
Also, you can always apply as joint if you have a good credit score to help them get a lower rate. Then they can apply to refinance the loan in their name, alone, after 12 months of established payment history.
At time of refinance request we will verify income and ensure they have capacity on their own to make payments but should have generated a good score to qualify for lower rate on their own.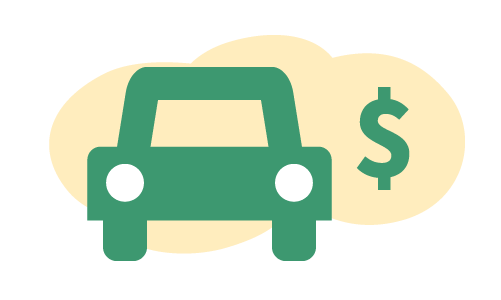 Auto Loan Refinancing
Do you have an auto loan with another lender?
Is your current interest rate too high?
Do you want to lower your monthly auto loan payment?
If you answered YES to any of those questions you should consider refinancing your auto loan. Refinancing means taking out a new loan at Express CU to pay off the outstanding balance at another lender. Refinance for lower interest rates and smaller monthly payments.
On average Express Credit Union has been able to lower monthly payments by $150 on refinanced auto loans!
Many people who finance their autos through a dealer don't realize how much is going to interest each month and the length of time it really takes to pay off the loan.
The Express CU loan department provides quality customer service throughout the entire process. If you are considering refinancing, gather the following information before applying to speed up the process!
1. Car registration
All parties listed on title will need to sign to refinance. If there is a case where you would like to remove the name of a party they would still need to sign at time of refinance to release their interest in the vehicle.
2. Most Recent Pay Stub
Self-employed parties who do not pay themselves with a pay stub will be asked for 2 years of filed personal & business tax returns.
3. 10 Day Pay-Off & Pay-Off Address Information
This is the principal balance plus 10 days of interest. The balance on your statement doesn't include the daily interest that was added to the loan balance since your last payment. You can call your loan servicer and get this information over the phone.
Once you have these items complete our quick loan application below. If you have any questions e-mail the loan department at loans@expresscu.org or call our office 206-622-1850.
Not Quite Classic / Viejo Auto Loan
Due to popular demand, we have developed a new loan program for "not quite classic" autos! These are older vehicles between 12-25 years old and have mileage up to 250,000. Now, with Express CU, you can finance your older vehicle and not have to worry about using all your cash to make the purchase or pay a high personal loan rate to purchase the car! Interest rate and amount financed will depend on your credit score and capacity to repay. We will ask that you complete an inspection with a mechanic to identify any major mechanical repairs, we'd hate for you to buy an older used car to have it break down and be a never-ending money pit!

Also, if you already own a car free and clear that fits within the Not Quite Classic auto loan parameters you can apply for a loan and use the title as security for a loan to use for other purposes like pay down other debts, pay for school expense or vacation.
RV, Motorcycle & Boat Loans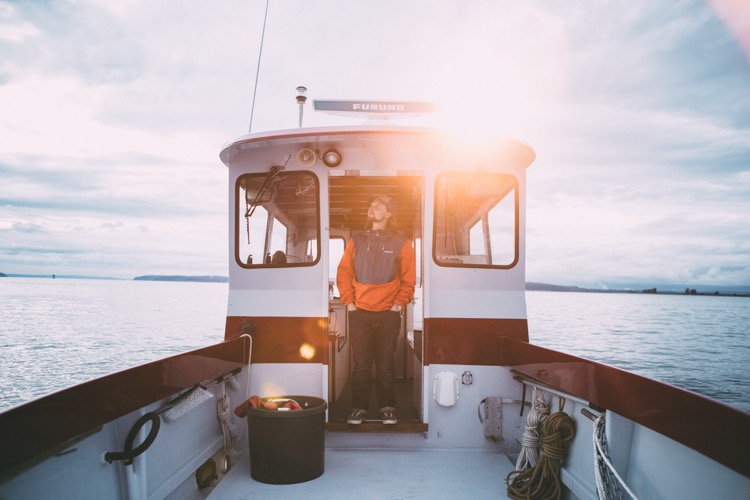 Benefits
Pre-approval available to help you improve your buying options
Truth in Lending Disclosure